Hello to all wonderful, Images and Words participants
This week again from Milli, due to Joel's holiday hitch on his internet explorer.
My choice this week is Pot Luck however I am happy if you give it a festive theme.
So lets get into the mood with a unique find this week I found hanging on an old barn wall.
Not the customary ten green bottles, here we have..
Ten Beer Bottles
Hanging on a Wall.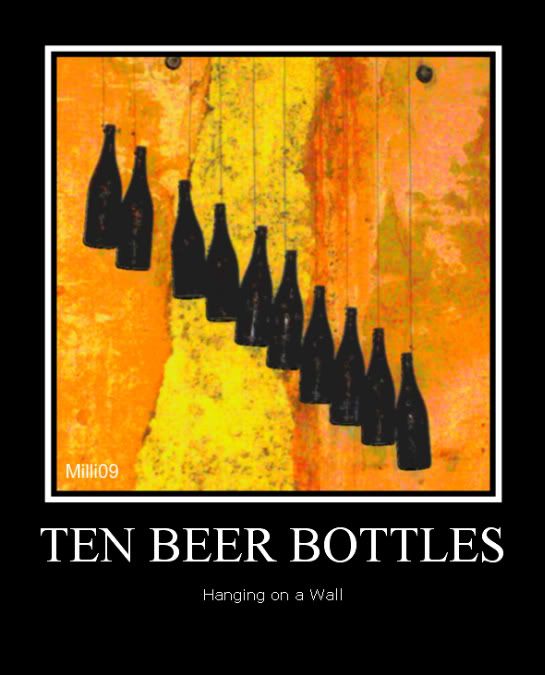 Rules of the site:

Each week we will post an original photo with words on it. The idea behind this group is to expand our minds through our photography. Photos must be your own, but the words can be someone else's as long as credit is given after the words. Your post can either be serious, or if you'd like comical, but never obscene.
Posts can either have one word on them, quotes, or full poems ... Your choice.
All posts are to be done on your own site in a blog form with a link back to it being left here. New topics will be posted on Sundays. Posts can be made through Saturday.
One post per person only please.
Please remember to post a decent sized picture and if the words aren't easy to read, just type them underneath your photo.
Drop your links here in the comment section please and also when you visit someone else's entry.

Leaving you with a sing along this week and the chorus goes...
"ten beer bottles hanging on a wall
and if one beer bottle should accidentally fall
There would be nine beer bottles hanging on the wall..........repeat until someone has to clean up the mess, and there will be ....No Beer bottles hanging on the Wall."
Cheers and Enjoy
From Milli.