Hi And
A Big Welcome To All,
On this warm Sunday evening from my part of the world, Australia.
So much has been happening this week across the globe which has tried and tested many good folks.
To all our Kiwi Cousins and others affected, I would like to express our sympathies for the tragic losses incurred in Christchurch and surrounding areas resulting from the devastating Earthquake and Aftershocks.
This weeks I&W Number 95 is titled
Something A Bit Different.
Basically what I want to see from everyone this week is one of your more unusual photos, a photo of maybe a subject that you would not normally set your sights upon, used as your I&W and then either write a quote for the photo or use one that fits the bill from elsewhere.
The photo I used here is taken of a snake that was sleeping on a limb while it's newly shed skin was hanging there below it.
The subject matter is Not at all in my usual mode of photographic captures however I have stepped out of my comfort zone and used the photo and the quote, which was written by an unknown author, as my choice here this week for the theme.
Have fun and most of all enjoy your I&W theme this week and also take notice that we are in week 95 already and week 100 and our anniversary is creeping up again soon. We will be having a few surprises in store in the coming weeks of I&W so please all keep happy and safe and stay tuned.
Cheers To All
Milli.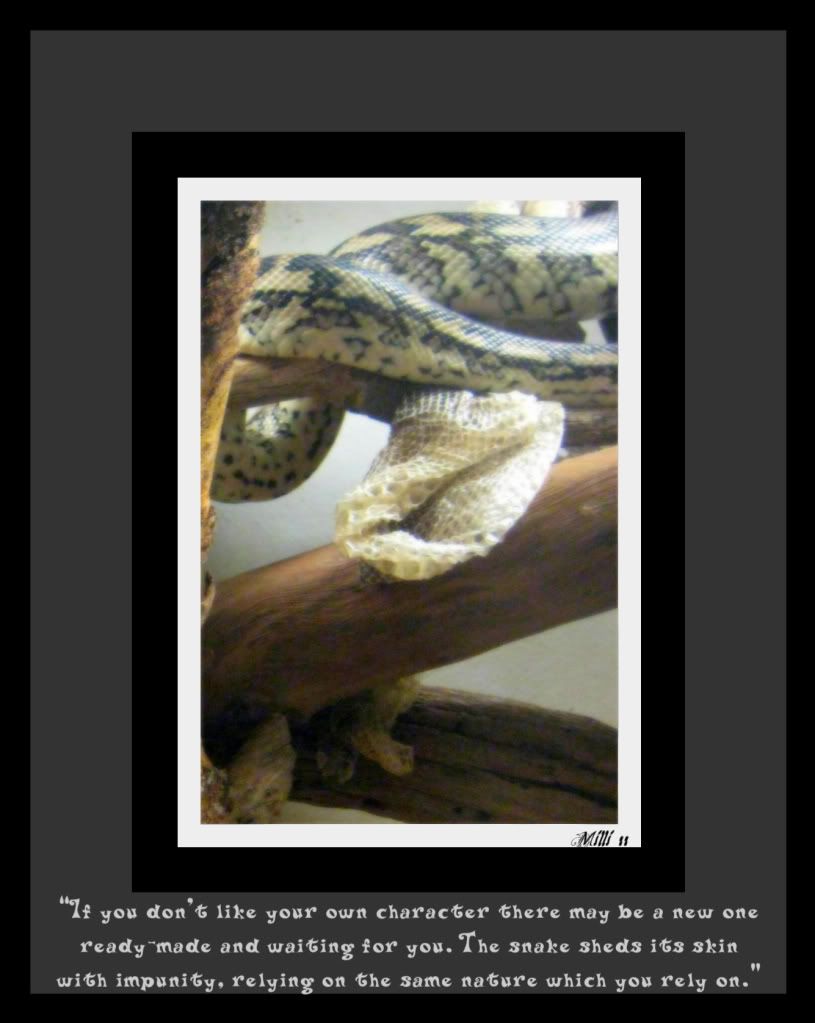 The Rules:
Each week we will post an original photo with words on it. The idea behind this group is to expand our minds through our photography.
Photos must be your own, but the words can be someone else's as long as credit is given after the words.
Your post can either be serious, or if you'd like comical, but never obscene .
Posts can either have one word on them,quotes, or full poems ... Your choice.
All posts are to be done on your own site in a blog form with a link back to it being left here.
New topics will be posted on Sundays.
Posts can be made through Saturday.
One post per person only please.